On Canaan's Side (Hardcover)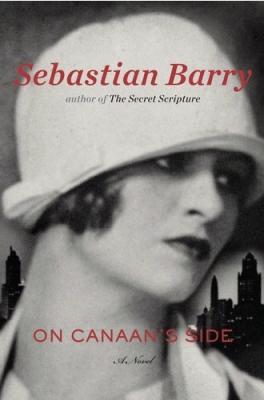 $25.95
Email or call for price
Description
---
From the two-time Man Booker shortlisted author of The Secret Scripture comes a magnificent new novel that is the story of the twentieth century in America.

Told in the first person, as a narrative of Lilly Bere's life over seventeen days, On Canaan's Side opens as she mourns the loss of her grandson, Bill. Lilly revisits her past, going back to the moment she was forced to flee Ireland, at the end of the First World War, and continues her tale in America, a world filled with both hope and danger. At once epic and intimate, Lilly's story unfolds as she tries to make sense of the sorrows and troubles of her life and of the people whose lives she has touched. Spanning nearly seven decades, from the Great Depression to World War II and the Vietnam War, it is the heartbreaking story of a woman whose capability to love is enormous, and whose compassion, even for those who have wronged her, is astonishing.
About the Author
---
Sebastian Barry was born in Dublin in 1955. His plays include "Boss Grady's Boys" (1988), "The Steward of Christendom" (1995), "Our Lady of Sligo" (1998), "The Pride of Parnell Street" (2007), and "Dallas Sweetman" (2008). Among his novels are "The Whereabouts of Eneas McNulty" (1998), "Annie Dunne" (2002) and "A Long Long Way" (2005), the latter shortlisted for the Man Booker Prize. His poetry includes "The Water-Colourist" (1982), "Fanny Hawke Goes to the Mainland Forever" (1989) and "The Pinkening Boy" (2005). His awards include the Irish-America Fund Literary Award, The Christopher Ewart-Biggs Prize, the London Critics Circle Award, The Kerry Group Irish Fiction Prize, and Costa Awards for Best Novel and Book of the Year. He lives in Wicklow with his wife Ali, and three children, Merlin, Coral, and Tobias.