Small Towns, Dark Secrets (Paperback)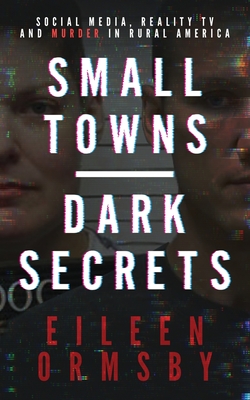 $15.99

Usually Ships in 1-5 Days
Description
---
Two true tales of small-town murders
Unfriendly: How a social media feud led to a double homicide
When the bodies of Bill Payne and Billie-Jean Hayworth were discovered in their Mountain City, Tennessee home on January 30 2012, investigators initially assumed it was a drug deal gone awry. However, soon their attention was drawn to a vicious online feud that had been simmering in full view of the entire town of Mountain City for over a year.
What followed was an unbelievable case involving a CIA agent, a secret relationship, and an impressionable local man who had never been in a relationship. At the center of the chaos was the Potter family: Buddy, Barbara, and their daughter, Jenelle. Could something as simple as unfriending someone on Facebook really lead to a double homicide?
A Bluegrass Tragedy: The "Wife Swap" murders
The Stockdale Family was private and insular, the children homeschooled, their only outlet playing in the family Bluegrass band. The internet and television were banned, movies and radio programs vetted to ensure they adhered to the family's fundamentalist Christian values.
They kept to themselves on their farm in Ohio, until an unexpected call from the producers of reality TV series Wife Swap upended their world. Was it the scrutiny of a skeptical public that led to the tragic double homicide?
Mountain City, Tennessee and Bolivar, Ohio: just two small towns that harbored dark secrets... and murder