Write Publish Repeat (Paperback)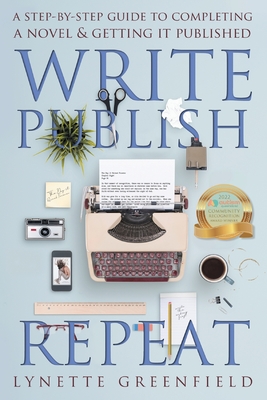 $27.00

Usually Ships in 1-5 Days
Description
---
There is much more to writing a book than simply putting pen to paper. Getting started is only the beginning. Once you've written your story, the hard work actually continues. From editing, publishing, and marketing, to personal literary growth and artistic confidence, there are many more facets of the industry to delve into, learn about, and comprehend. These aspects of writing are addressed in Write Publish Repeat, with the aim of helping all artists achieve their dream of writing and publishing a book.
Write Publish Repeat is a valuable resource for writers and would-be writers, offering sound advice and clarity. It is a book for anybody who wants to learn how to write or, who needs to do some writing to get through the day, as almost everybody does.
Lynette Greenfield is an author and publisher with over 27 years' experience and 19 titles published to date. She wants to share her knowledge of writing, publishing, and the often-complicated and confusing world of the literary industry, with you, believing that knowledge-sharing is empowering. Whether you want to write about people or places, fiction or poetry, Write Publish Repeat offers both fundamental principles as well as the insights of an established author.