Gareth the Goose (Hardcover)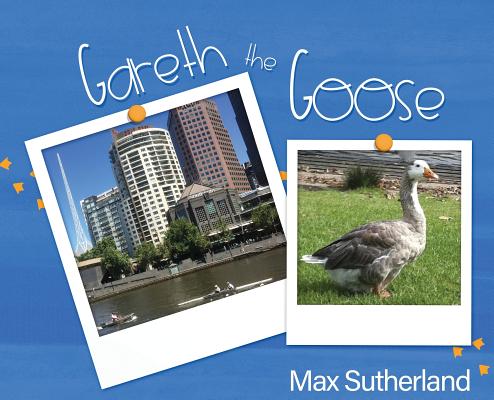 $39.00

Usually Ships in 1-5 Days
Description
---
Like Dr Seuss, this rhythmic book is far from being gobbledygook.
An intriguing story here narrated, and photographically illustrated.
A charming tale and also true. What's it about? Here's a preview.
A heartfelt story based on fact,

of this wild goose -- a real classy act.
He lived amazingly in the city

And adored a young girl who was very pretty.
He loved her; she would see him often.
It's a tale guaranteed to make the heart soften
Melbourne, Australia, locates this ditty - often voted world's most liveable city.
This strange little story adds to that rank and takes place on the river in Melbourne's Southbank . Over the road from where tourists admire the city art centre and towering spire, and just in sight of the concert hall, rowers are training and river birds call.
Here lived a wild goose, Gareth by name. A goose that was most amazingly tame.
A rhyming story of a wild goose who lived in the city, on the river near the beautiful arts precinct of Melbourne, Australia. His charismatic personality captured the hearts of all who frolicked there. But there might be more to 'Gareth' than first thought...