Hannah & Friends: Life in South Brisbane 1843-1870 (Paperback)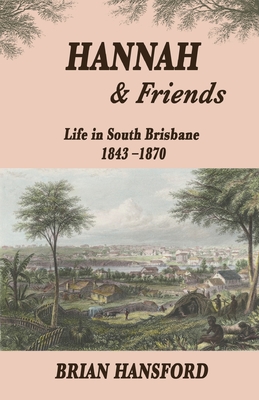 $14.99

Usually Ships in 1-5 Days
Description
---
Hannah was an incredible woman who was before her time.
As an innkeeper in the rough-and-ready settlement of South Brisbane during the 1840s-50s, Hannah out-lived two husbands and suffered the grief of losing children in a time when reaching the age of 37 was considered an achievement. She had a high profile in the local Brisbane and Ipswich area and would have been considered a strong working-class woman living in a tough male-dominated society. Her inn was a hub of social and commercial life, and she would have been well acquainted with many of the early settlers in South East Queensland.
In a time when women rarely appeared in court, Hannah was involved in legal actions to protect her rights in a society controlled by men. She successfully challenged her first husband's will and defended herself against charges associated with the business of running an inn. Although she might be a 'small cog' in history, Hannah could also be regarded as an early advocate of women's rights.
This book also documents Hannah's neighbouring allotment owners on the south bank of the Brisbane River. They include some of the most influential men in the colony, including Robert Towns, Jacob Montefiore and several mayors of Brisbane.