Dying to Live: A journey into the heart of healing and truly living (Paperback)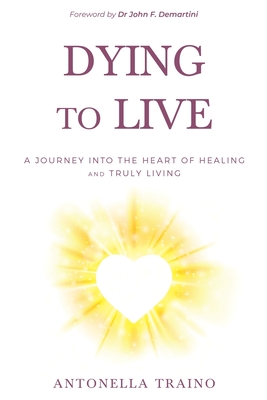 $22.99
Email or call for price
Description
---
What if being told you were dying, was the very thing which helped you truly live?
What if I said to you there is so much more to life and the living of it than you thought possible? That you could live a life you love; one filled with joy, purpose, inspiration and vibrant health? Would you be interested to know more? If so, read Antonella Traino's book, Dying to Live. It will show you how to shift the way you think, feel and act, and may just change who you are being in life forever.
Based on Antonella's personal healing journey through cancer, leading edge teachings of top researchers in the fields of neuroscience, psychology, epigenetics, mediation, well-being and human potential, as well as countless hours of practical application, this book offers you tools and practices with proven results.
In facing her cancer and acknowledging the fact that she could die, Antonella realised it wasn't the thought of dying that bothered her, it was the thought of not having truly lived. Antonella knew she had a decision to make about what to do with the rest of her life and how she wanted to live. And so she made a choice; one that changed everything.
In this inspiring book, you will discover:
Why your biology doesn't have to become your biography
How to uncover your life purpose and turn it into reality
How to alter your brain chemistry and hard wired patterns to change your life
The power of meditation, neuroplasticity and shifting your brainwave frequency
Why it's important to re-create your life from the inside out
The profound wisdom and healing power of brain and heart coherence
The joy of embracing your divine self and learning to truly live
And much, much more