101 strategies for business owners to Save Tax without doing anything dodgy, unethical or against the law (Paperback)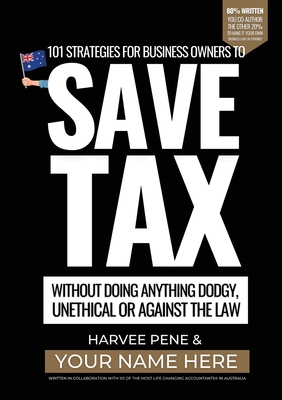 $29.99
Email or call for price
Description
---
When it comes to tax, what's worse than giving 'til it hurts? Giving 'til it doesn't hurt anymore because you're so used to just paying without questioning anything - bigger fish to fry and all that. But maybe keeping more of your hard-earned is the big fish.
Save Tax helps you to fry your fish and eat it too
When iconic Australian billionaire Kerry Packer said that anyone that "doesn't minimise their tax want their heads read", many in attendance chuckled. But saving tax is not exclusively a billionaire's game. If you're striving to support your family, your business or your dreams, you can play too - but you have to know the rules.
Save Tax helps business owners, entrepreneurs and commercial adventurers:
Pay only the tax that they need to
Find the right people to help you save tax
Simplify and demystify tax obligations

At the end of the day, and by the end of this book, you will have an understanding of how and why you should invest in minimising your tax and making the most of your business.