Wholehearted Companion Workbook: Self-leadership for women in transition (Paperback)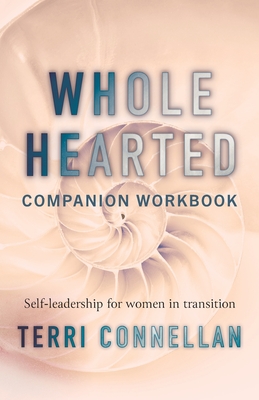 $19.99

Usually Ships in 1-5 Days
Description
---
A self-leadership and self-coaching experience you can work through so you can mine the deepest insights and put them into practice.
The Wholehearted Companion Workbook works hand in hand with Wholehearted: Self-leadership for women in transition, unveiling Terri Connellan's transition journey from a successful thirty-year career in one organisation towards a different, more purposeful life. From her experiences, Terri provides positive self-leadership insights for women going through or seeking major change in their lives.
The Companion Workbook goes deeper with how to put the learning into practice. It walks you through the key ideas in Wholehearted including fifteen self-leadership skills, providing deeper reflection and crafting personal strategies to live more wholeheartedly. You will learn how to apply skills and practices like intention setting, writing as daily practice and prioritising exercise and self-care in this practical toolkit for women seeking to positively transition, whether self-initiated or instigated by others or circumstances.
If you love making notes and engaging as you read, reflecting on how what you read might apply in your life, you will find the workbook a valuable companion.