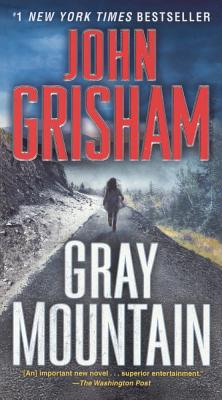 $20.85
Email or call for price
Description
---
#1 "NEW YORK TIMES "BESTSELLER NAMED ONE OF THE BEST BOOKS OF THE YEAR BY NPR
The year is 2008 and Samantha Kofer's career at a huge Wall Street law firm is on the fast track until the recession hits and she is downsized, furloughed, and escorted out of the building. Samantha, though, is offered an opportunity to work at a legal aid clinic for one year without pay, all for a slim chance of getting rehired.
In a matter of days Samantha moves from Manhattan to Brady, Virginia, population 2,200, in the heart of Appalachia, a part of the world she has only read about. Samantha's new job takes her into the murky and dangerous world of coal mining, where laws are often broken, communities are divided, and the land itself is under attack. But some of the locals aren t so thrilled to have a big-city lawyer in town, and within weeks Samantha is engulfed in litigation that turns deadly. Because like most small towns, Brady harbors big secrets that some will kill to conceal.
Praise for "Gray Mountain"
""
An] important new novel . . . superior entertainment. "The Washington Post"
""
Powerful . . . a satisfying, old-fashioned, good guy/bad guy legal thriller. "The Christian Science Monitor"
""
Yes, "Gray Mountain "is fiction. But after reading the book, you ll believe heroic action must be taken. "USA Today"
Grisham has written one of his best legal dramas. Associated Press.
About the Author
---
John Grisham is the author of twenty-seven novels, one work of nonfiction, a collection of stories, and five novels for young readers.