Horse Doctor: An American Vet's Life Down Under (Paperback)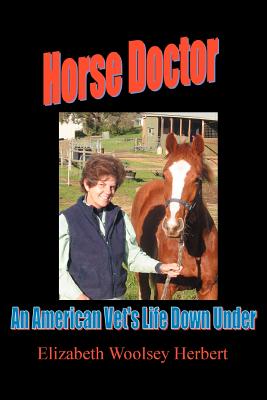 $16.95

Usually Ships in 1-5 Days
Description
---
Author Elizabeth Woolsey-Herbert offers a unique and touching story of her life as an equine veterinarian in semirural Australia. As an American living in a foreign country for fourteen years, she observes the differences in Australia compared to her native California. The single mother of an eleven-year-old daughter, she also combines work and family commitments.
With wit and wisdom, Dr. Woolsey-Herbert faces an assortment of daily dilemmas:
* Charlie needs to place well in an upcoming race, but he can't put his foot to the ground. Will he be able to race in three days in order to qualify for the most important race of his life?
* Herbie has a severe toxicity. He can't see, and he can't walk straight. His owner has big plans for him, but will he survive the night?
* Cooper needs costly, life-saving surgery. His owner, Amanda, can't afford it. What will become of Cooper?
Dr. Woolsey-Herbert deftly intermingles descriptions of Australian life and the people she meets in her daily travels with her touching true stories. With humor and in-depth descriptions, "Horse Doctor" will captivate the horse lover in you.