Partners for Innovation In Teaching and Learning: A Shared Responsibility (Paperback)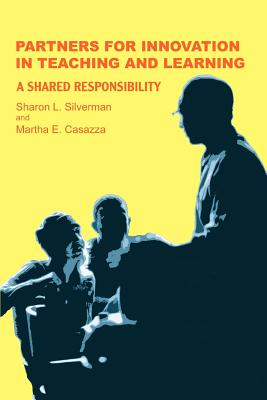 $12.95

Usually Ships in 1-5 Days
Description
---
Partners for Innovation in Teaching and Learning: A Shared Responsibility
highlights the work of six creative and innovative teachers who developed learner-centered environments in their classrooms. Educational consultants, Sharon Silverman and Martha Casazza, worked with these teachers from the College of Professional Studies at New Jersey City University where they developed a forum on excellence in teaching and learning. The results are showcased with a focus on connecting theory and research to educational practice.
The theme of shared responsibility for learning is presented throughout. Some examples include:
Developing teacher-student partnerships to create a course syllabus
Using questions as a way to promote active participation
Building community in the online classroom
Using emotions and thoughts as a basis for learning
Creating a new approach that reflects problem-based learning, learning communities and collaborative learning
The ideas presented are unique and engaging. They stimulate others to take risks and embrace innovation. Challenges and successes are shared to show that implementing new teaching ideas can be both daunting and very rewarding.