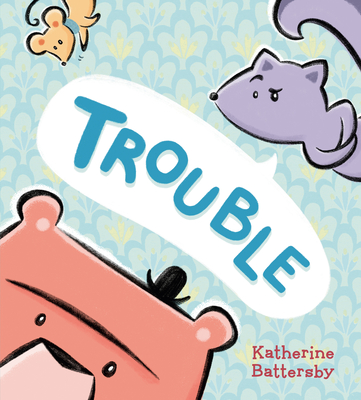 $17.99
Email or call for price
Description
---
A thoughtful and entertaining children's parable about prejudice, starring a captivating trio of squirrel, mouse, and bear!

When a very large bear moves in next door, Squirrel is sure he can only be trouble for her and her beloved pet mouse, Chamomile. He has terrible teeth, and knife like claws, and huge, horrifying hungers . . . at least that's how Squirrel sees him. But where Squirrel sees trouble, Chamomile sees a new neighbor just trying to be friendly. Who is right.....and who is really causing trouble? Here is a charming story with an important and age-appropriate message about making assumptions.
About the Author
---
Katherine was born in Perth, Australia, spent a few years in Saudi Arabia, and then spent a very idyllic, outdoorsy childhood on the beach in North Queensland. After pursuing a career in pediatric occupational therapy, Katherine returned to her first love of writing and illustrating and published a series of books in Australia. Now living in Ottawa, Canada, with her poet husband and new baby daughter, she is turning her attention to the North American market.
Praise For…
---
"A story about making friends and ditching assumptions . . .'Don't judge a book by its cover' is the clear message, but readers would do well to judge this book by its eye-catching art . . . Trouble yourself to check this one out." --Kirkus Reviews