Mindful Eating for Lasting Weight Loss: Surround Yourself With Mindful Moments For Long-Term Sustainable Weight Loss (Paperback)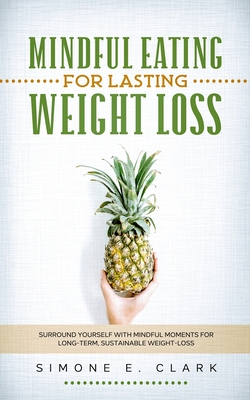 $11.99

Usually Ships in 1-5 Days
Description
---
If you want to create space for a peaceful and calm mindset around food choices which will then result in weight loss that is sustained and long-term, then keep reading.
If you want to be able to still eat all the foods you love, then keep reading.
"According to the CDC National Center for Health Statistics, 42.4% of adults among us are obese (as of 2017-2018)." It's a tough number to swallow. As a health coach for many years, I've seen and heard all the struggles with trying to lose weight. Not just lose weight, but how to keep it off. This is why this book has been written. There's a universal need to be heard and to understand the struggle with losing weight and keeping it off. Another reason this book has been written.
- In this book, you will discover the secret behind moving beyond the word diet to a place of freedom.
- Discover how to find calm within your mindset around food choices.
- The one thing that can lead to the biggest amount of struggle losing weight.
- You can start implementing the methods in this book, from week one.
- The methods in this book are proven and life-altering, even if you have failed at every other diet you have tried in the past.
- Bring to light ways that you can connect with your body.
- Find out how you can keep weight off for good.
Rather than focusing on restrictions and judgment, you can focus on freedom and a mindset that feels calm and ready to tackle the day to day