Cooper Goes To Paris (Hardcover)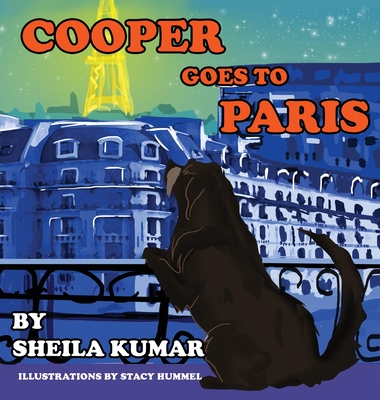 $22.99

Usually Ships in 1-5 Days
Description
---
'Cooper Goes To Paris' is the story of a dog's transition from anxiety and resistance to happiness and openness - and his milestone experiences along the way.
Cooper loves his suburban life and when told of the move to Paris, is determined to hate it. He has several anxious, sad and angry moments through the move. But he soon discovers that there are many things to like about his new city, that he can make friends with just a little bit of effort, and that he is just as happy in Paris as he was in NJ.
The book shows 3-6 year olds that change and 'newness' are not to be feared. It also introduces the concepts of 'other places, other people' to the very young. Finally, it teaches them a little bit about Paris, France. It does all this through the real life experiences of my dog Cooper, when we moved from suburban NJ, USA to downtown Paris, France a few years ago.