Oh, Nurse!: One Man's Journey Through the Nursing Life, a Personal Account of the Highs and Lows (Hardcover)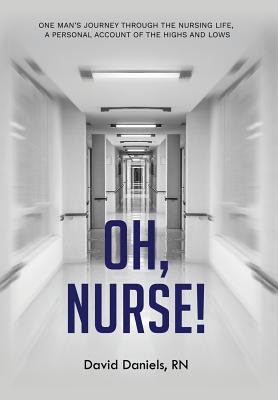 $24.99

Usually Ships in 1-5 Days
Description
---
You think hospitals are full of calm competent professionals? You're about to get a true behind-the-scenes look at exactly what it's like to be a nurse. (And a male nurse, at that )
Oh, Nurse is David Daniels's first-hand account of his experiences as a nurse, offering personal anecdotes to peel open the curtain to unveil the secrets of the nursing life. Following Daniels over the course of his 30-year career, this book helps the reader discover the hidden truths of medical professionals, both good and not so good, and it even describes specific instances where he either succeeds or fails to help particular patients.
This book will show you:
- The good, bad, and ugly everyday life of a nurse.
- The nuances of being a male in a female-dominated profession.
- What it takes to be successful in the medical field.
- Hidden truths of medical professionals from dirty secrets in the break room to losing the motivation to help patients.
With its memoir structure, Oh, Nurse brings the nursing profession to life. As David Daniels finds the strength to overcome his own hurdles, he also manages to help his patients find joy and hope in the grimmest of situations. And with this tell-all book, he aims to do the same for you.