Indian Ink - A Play (Paperback)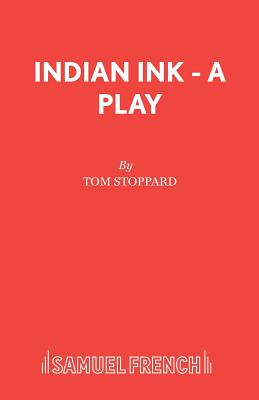 Description
---
Flora Crewe, an unconventional, young English poet living in India in 1930, is having her portrait painted by local artist Nairad Das and writing letters home to her sister Nell. Intermittent scenes, which are set in England in 1980, focus on Nell as she sorts through the cherished letters to aid Flora's would be biographer, Eldon Pike. Within this context, Indian Ink weaves a captivating, whimsical love story that underscores aspects of relationships between cultures and between the sexes that are indelible.-4 women, 14 men.
About the Author
---
Tom Stoppard'sother work includes "Rosencrantz and Guildenstern Are Dead "(Tony Award), "Jumpers," "Travesties" (Tony Award), "Night and Day," "After Margritte," "The Real Thing "(Tony Award), "Enter a Free Man," "Hapgood," "Arcadia "(Evening Standard Award, The Oliver Award and the Critics Award), "Dalliance and Undiscovered Country," "Indian Ink "(a stage adaptation of his own play, " In the Native State") and "The Invention of Love."

His radio plays include "The Dissolution of Dominic Boot," "'M' is for Moon Among Other Things," "If You're Glad I'll Be Frank," "Albert's Bridge" (Italia Prize), "Where Are They Now?," "Artist Descending a Staircase," "The Dog It Was That Died" and "In the Native State" (Sony Award).

His work for television includes "Professional Foul" (Bafta Award, Broadcasting Press Guild Award). His film credits include "Rosencrantz and Guildenstern Are Dead "which he also directed (winner of the Golden Lion, Venice Film Festival).