Copendium: An Expedition Into the Rock 'n' Roll Underworld (Paperback)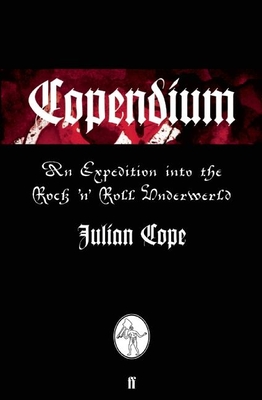 Description
---
Eschewing the usual criteria of chart success or acknowledged influence, the Copendium -- a collection of album reviews and themed track samplers -- takes energy, originality and heaviness as its bearings. The result is a feast of obscure and neglected masterworks that together form a surprising but entirely credible new tradition. Krautrock, motorik and post-punk, stoner and doom metal, occasionally even jazz, spoken word and hair metal: they are all represented in a wholly persuasive sequence.
Cope is the perfect guide to this novel terrain: impeccably informed, passionate, insightful and deeply funny. Copendium is his re-imagining of a useful canon of popular music, and it is set to become required reading.
About the Author
---
Julian Cope is a visionary musician, antiquarian and musicologist. His work with the Teardrop Explodes and as a solo artist marks him has one of British music's great innovators. His studies The Modern Antiquarian and The Megalithic European have established him as an authority on ancient history. And his joyful surveys Krautrocksampler and Japrocksampler have become required musical reading. He has also penned two successful volumes of autobiography, Head On and Repossessed, and continues to perform, solo and with his band, the Black Sheep.