Blue Lily, Lily Blue (The Raven Cycle, Book 3) (CD-Audio)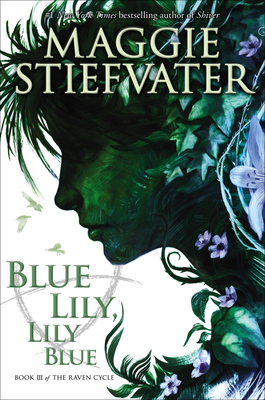 for information about purchasing this book, please contact orders@bookpassage.com
Other Books in Series
This is book number 3 in the The Raven Cycle series.
Description
---
The third installment in the mesmerizing series from the irrepressible, #1 NEW YORK TIMES bestselling author Maggie Stiefvater.NARRATOR: Will PattonFORMAT: 11 CDs, UnabridgedConfidential until September 2014.
About the Author
---
Maggie Stiefvater is the #1 New York Times bestselling author of the novels Shiver, Linger, Forever, and Sinner. Her novel The Scorpio Races was named a Michael L. Printz Honor Book by the American Library Association. The first book in The Raven Cycle, The Raven Boys, was a Publishers Weekly Best Book of the Year and the second book, The Dream Thieves, was an ALA Best Book for Young Adults. The third book, Blue Lily, Lily Blue, received five starred reviews. The final book, The Raven King, received four. She is also the author of All the Crooked Saints and Call Down the Hawk. She is also an artist and musician. She lives in Virginia with her husband and their two children. You can visit her online at maggiestiefvater.com.
Praise For…
---
Praise for Blue Lily, Lily Blue:
* "...[T]he prose is crisp and dazzling and the dialogue positively crackles. The supernatural elements... are completely organic and suspension of disbelief is effortless due to the nuanced and affecting characterization." -School Library Journal, starred review
* "...Like the first two volumes, Stiefvater's third is a marvel of imagination and invention...[T]he tone, at once foreboding, mysterious, and filled with dread, is a perfect match for the material. Blue Lily, Lily Blue is, simply, a triumph."-Booklist, starred review
* "Expect this truly one-of-a-kind series to come to a thundering close."-Kirkus, starred review
* "As in the previous books, Stiefvater's razor-sharp characterizations, drily witty dialogue, and knack for unexpected metaphors and turns of phrase make for sumptuous, thrilling reading."-Publisher's Weekly, starred review
"Readers will race through this story. Its colorful and engaging characters, fast-paced plot, and twisted surprises around every corner are sure to capture the attention of those who enjoy this genre."-NY Journal of Books
Praise for Blue Lily, Lily Blue:
* "...[T]he prose is crisp and dazzling and the dialogue positively crackles. The supernatural elements... are completely organic and suspension of disbelief is effortless due to the nuanced and affecting characterization." -School Library Journal, starred review
* "...Like the first two volumes, Stiefvater's third is a marvel of imagination and invention...[T]he tone, at once foreboding, mysterious, and filled with dread, is a perfect match for the material. Blue Lily, Lily Blue is, simply, a triumph."-Booklist, starred review
* "Expect this truly one-of-a-kind series to come to a thundering close."-Kirkus, starred review
* "As in the previous books, Stiefvater's razor-sharp characterizations, drily witty dialogue, and knack for unexpected metaphors and turns of phrase make for sumptuous, thrilling reading."-Publisher's Weekly, starred review
"Readers will race through this story. Its colorful and engaging characters, fast-paced plot, and twisted surprises around every corner are sure to capture the attention of those who enjoy this genre."-NY Journal of Books