The Tide Was Always High: The Music of Latin America in Los Angeles (Paperback)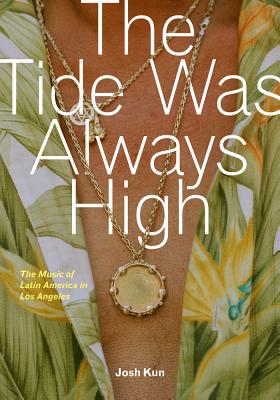 for information about purchasing this book, please contact orders@bookpassage.com
Description
---
In 1980, the celebrated new wave band Blondie headed to Los Angeles to record a new album and along with it, the cover song "The Tide Is High," originally written by Jamaican legend John Holt. Featuring percussion by Peruvian drummer and veteran LA session musician "Alex" Acuña, and with horns and violins that were pure LA mariachi by way of Mexico, "The Tide Is High" demonstrates just one of the ways in which Los Angeles and the music of Latin America have been intertwined since the birth of the city in the eighteenth century.
  
The Tide Was Always High gathers together essays, interviews, and analysis from leading academics, artists, journalists, and iconic Latin American musicians to explore the vibrant connections between Los Angeles and Latin America. Published in conjunction with the Getty's Pacific Standard Time: LA/LA, the book shows how Latin American musicians and music have helped shape the city's culture—from Hollywood film sets to recording studios, from vaudeville theaters to Sunset Strip nightclubs, and from Carmen Miranda to Pérez Prado and Juan García Esquivel.
About the Author
---
Josh Kun is an author, journalist, curator, and Professor in the Annenberg School for Communication and Journalism at the University of Southern California. He is a winner of a 2006 American Book Award and is a 2016 MacArthur Fellow.
Praise For…
---
Best Latino/Latin American History Books of 2017
— Remezcla