Animal Lore and Legend: The Wisdom and Wonder of Animals Revealed (Hardcover)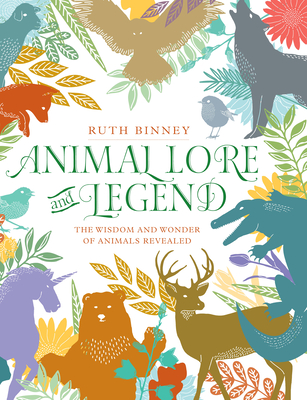 $12.95
Email or call for price
Description
---
What makes owls wise and foxes sly? How did the lion become the king of beasts, and why do serpents symbolize evil? This survey of legends, folk tales, myths, and superstitions chronicles the human fascination with the animal kingdom. Assembled by a noted naturalist, Ruth Binney, this charmingly illustrated collection abounds in animal lore from around the world and throughout history.
Binney provides captivating examples of attempts to explain nature's wonders and mysteries with animal-related proverbs and folk wisdom. She explores the historic associations of wild and domestic animals with kindling romance, bringing good and bad luck, and fostering improved health, as well as their roles in forecasting weather and serving as omens of everything from sudden wealth to imminent death. A gallery of mythical figures features dragons, werewolves, mermaids, and other creatures with supernatural powers. Brimming with enchantment, this compilation of folkloric traditions will delight animal lovers of every stripe.
About the Author
---
Ruth Binney has been studying nature for over 50 years. She holds a degree in Natural Sciences from Cambridge University and is a bestselling author, having published numerous books on gardening, the countryside, and country sayings and customs.