A Stone in My Sandal (Paperback)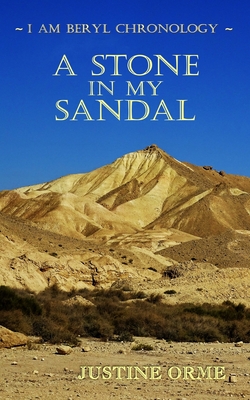 $19.95

Usually Ships in 1-5 Days
Description
---
In the first "I Am Beryl" book, "In the Beginning", Beryl showed us a unique perspective of Creation and the Throne Room of Heaven. In this new Beryl story, we are taken on an unforgettable journey with Moses & Beryl, from Egypt to the Tzin desert.
The ancient story of Moses and the times of the Pharaohs comes alive. Life in Egypt is as vivid as the aroma of the spice markets.
Going to the very heart of the vast struggle in our lives that threatens to unseat our place of righteousness in Jesus, magnificent storyteller Justine Orme, has a unique way of expressing how the natural is overlaid by the supernatural, giving understanding and knowledge of the spiritual realm.
Just as many readers found the first Beryl book difficult to put down, Book Two - A Stone in My Sandal, continues Beryl's captivating and dramatic adventures, this time on earth with Mankind.
Unforgettable Beryl