Black Books Galore's Guide to Great African American Children's Books (Paperback)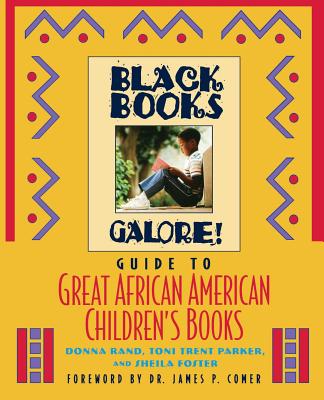 $19.95

Usually Ships in 1-5 Days
Description
---
This is a great resource that fills a tremendous need. It shouldbe on parents' shelves at home as well as in every school. --AlvinF. Poussaint, M.D. Harvard Medical School These are exciting times for African American children'sliterature. Never before have there been so many titles available.Now the three mothers who founded Black Books Galore --thenation's leading organizer of festivals of African Americanchildren's books --share their expert advice on how to find andchoose the best. This fully annotated guide opens the door to awonderful world of reading for the children in your life. Here arethe most positive, the best-written, and the most acclaimed booksin every category, including board books, story and picture books, fiction, nonfiction, poetry, history, biography, fables, andmore. Invaluable for parents, teachers, and librarians, this easy-to-use, illustrated reference guide features:
* Quick, lively descriptions of 500 books, plus 200 additionalrecommendations
* Helpful guidelines for encouraging young readers
* Easy-to-find listings organized by age level and indexed bytitle, topic, author, and illustrator
* Portraits of selected authors and illustrators
* Listings of award winners and Reading Rainbow Books.
About the Author
---
BLACK BOOKS GALORE!, winner of Parenting magazine's Parenting Leaders Award, was founded by DONNA RAND, TONI TRENT PARKER, and SHEILA FOSTER, who as a result of their challenges in finding quality books for their own children dedicated themselves to identifying and distributing fine African American children's literature. JAMES P. COMER, M.D., is the Maurice Falk Professor of Child Psychiatry, Yale Child Study Center, and Associate Dean, Yale School of Medicine.