The Prosecutors: Kidnap, Rape, Murder, Justice: One Year Behind the Scenes in a Big City D.A.'s Office (Paperback)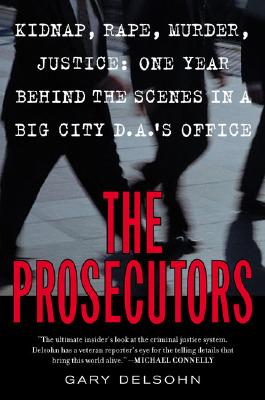 $24.00
Email or call for price
Description
---
Rick Brewer thought the robbery would be "easy in, easy out" when he rounded up a team to rob the Bread Store.  But when they arrived, there was no money, and Brewer shot employee Jason Frost three times at close range with a sawed-off Mossberg shotgun. 
John O'Mara, for twenty years the top prosecutor in Sacramento's homicide division, must decide whether or not to seek the death penalty, and his team of prosecutors must fight for justice for the family and the state.
This case—and others that are just as shocking, including the case against Nikolay Soltys, the Ukranian émigré who slit the throat of his pregnant wife and then killed four members of his family, including his three-year-old son, and a high-profile case involving the SLA and Patty Hearst—is the subject of The Prosecutors, a graphic, behind-the-scenes look at how the criminal justice system really operates.
About the Author
---
Gary Delsohn is a senior writer for The Sacramento Bee.  A recipient of the Alicia Patterson Foundation Fellowship, he is a past Knight Fellow at Stanford University.  His work has been featured in Salon.com, The Denver Post, and the Denver Rocky Mountain News.
Praise For…
---
"
The Prosecutors
is the ultimate insider's look at the criminal justice system." —
Michael Connelly
, bestselling author of
Lost Light
"Detailed, insightful reporting...[A] remarkable book." —The Seattle Times
"This is a gripping insider account–the good, the bad and ugly, the ambitious, the all-too-human, and the gossipy." —The Oregonian