Finding the Lost: The Sentinel Wars (Mass Market)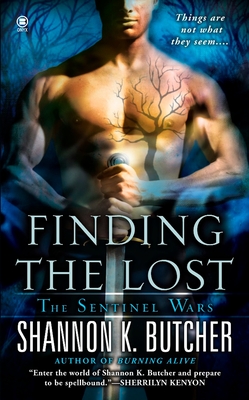 for information about purchasing this book, please contact orders@bookpassage.com
Other Books in Series
This is book number 2 in the The Sentinel Wars series.
Description
---
Sentinel warrior Paul has been searching for centuries for a woman like Andra. To find her, he strikes a bargain with a bloodhunter that could cost him his life. Now, his desire for Andra threatens to destroy his much-needed control. Against her wishes, Andra agrees to join Paul on a journey fraught with danger—and leading directly to the Synestryn who victimized her family eight years ago.
About the Author
---
After spending too many years as an industrial engineer, Shannon learned to write from her husband, bestselling author Jim Butcher. She learned writing craft in order to help him with his stories, but found the idea of writing her own too compelling to resist. She lives in Missouri with her husband and son, where conversations at the dinner table are more often about things someone made up than about anything that's actually happened. Feel free to contact Shannon via her website.