Dying Wish (Mass Market Paperbound)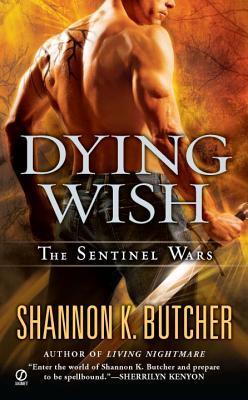 $7.99
Email or call for price
Description
---
Jackie Patton has been rescued by the Theronai from her captivity and torture at the hands of the Synestryn, only to learn that she's a potential match for the Theronai warriors who need a woman to literally save their lives.
Forced to choose, she unexpectedly selects Iain, a cold-hearted warrior who doesn't want to be saved. Iain is convinced that it's too late-that his soul is already as dead as his former betrothed, killed by the Synestryn. Still, he is the only one she wants. But is Iain indeed beyond saving?
About the Author
---
After spending too many years as an industrial engineer, Shannon learned to write from her husband, bestselling author Jim Butcher. She learned writing craft in order to help him with his stories, but found the idea of writing her own too compelling to resist. She lives in Missouri with her husband and son, where conversations at the dinner table are more often about things someone made up than about anything that's actually happened. Feel free to contact Shannon via her website.