Blood Hunt: The Sentinel Wars (Paperback)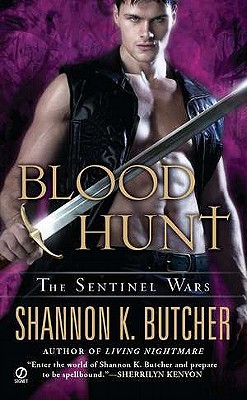 for information about purchasing this book, please contact orders@bookpassage.com
Other Books in Series
This is book number 5 in the The Sentinel Wars series.
Description
---
Hope appeared out of nowhere, naked and alone, a woman without a past. The only thing she knows is that she is imbued with a strange power. It's in her blood. And two men want to posses it. One is Logan, a Sanguiner demon-fighter who needs Hope's essence to survive. The other is Krag, a Synestryn lord whose desire is to enslave Hope, and drain her of the lifeforce. When Hope and Logan both fall prey to Krag, a powerful desire grows between them. But is it enough to thwart their captor's diabolical plan and his demon warriors, and survive a vampire's destiny written in blood?
About the Author
---
After spending too many years as an industrial engineer, Shannon learned to write from her husband, bestselling author Jim Butcher. She learned writing craft in order to help him with his stories, but found the idea of writing her own too compelling to resist. She lives in Missouri with her husband and son, where conversations at the dinner table are more often about things someone made up than about anything that's actually happened. Feel free to contact Shannon via her website.