Who Was Napoleon? (Who Was?) (Paperback)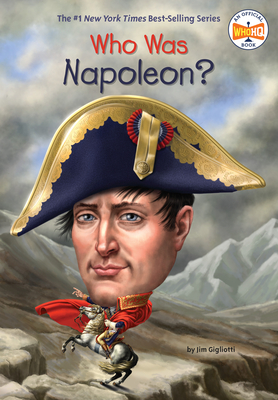 Description
---
Learn more about Napoleon Bonaparte, the decorated French military leader who conquered much of Europe in the early nineteenth century.

Born in the Mediterranean island of Corsica, Napoleon Bonaparte felt like an outsider once his family moved to France. But he found his life's calling after graduating from military school. Napoleon went on to become a brilliant military strategist and the emperor of France. In addition to greatly expanding the French empire, Napoleon also created many laws, which are still encoded in legal systems around the world.
About the Author
---
Jim Gigliotti is a freelance writer based in Southern California. A former editor at the National Football League, he has written more than 50 books for all ages. His writing credits include biographies for young readers on Olympian Jesse Owens, baseball star Roberto Clemente, and musician Stevie Wonder.