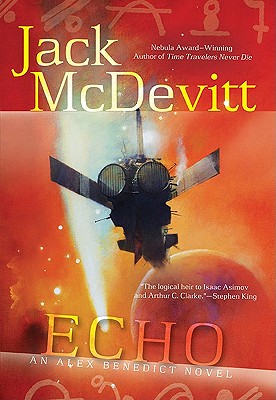 $24.95
Email or call for price
Description
---
A new novel of the fantastic unknown by the national bestselling author of "Time Travelers Never Die."
Eccentric Sunset Tuttle spent his life searching in vain for forms of alien life. Thirty years after his death, a stone tablet inscribed with cryptic, indecipherable symbols is found in the possession of Tuttle's onetime lover, and antiquities dealer Alex Benedict is anxious to discover what secret the tablet holds. It could be proof that Tuttle had found what he was looking for. To find out, Benedict and his assistant embark on their own voyage of discovery-one that will lead them directly into the path of a very determined assassin who doesn't want those secrets revealed.
About the Author
---
Jack McDevitt is a former naval officer, taxi driver, customs officer and motivational trainer. He is a multiple Nebula Award finalist who lives in Georgia with his wife Maureen.