Crooked River (Paperback)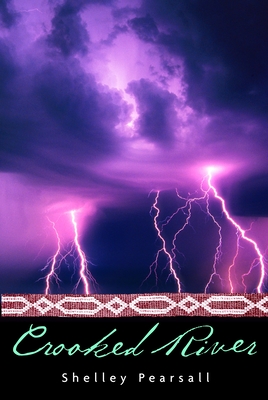 $8.99
Email or call for price
Description
---
The year is 1812. A white trapper is murdered. And a young Chippewa Indian stands accused.
About the Author
---
A former teacher and museum historian, Shelley Pearsall is now a full-time writer. Her first novel, Trouble Don't Last, won the Scott O'Dell Award for Historical Fiction. She lives in Silver Lake, Ohio.
Praise For…
---
Humanity and justice don't always join hands as 13-year-old Rebecca Carver painfully discovers; especially when it's 1812 in a small frontier settlement and a young Chippewa Indian is being held captive for the crime of murdering a white trapper. When her ironhanded Pa chains the "savage" in their loft until his trial, an unspoken bond slowly forms that defies prejudice and incites courage as Indian John and Reb sneak small trinkets to each other. The tandem telling in Reb and Indian John's voices creates an immediacy of the times when red and white cultures clashed and human convictions could decide a conviction of death. As the trial begins, a young, inexperienced lawyer, a childhood friend of Indian John who's sweet on Reb's older sister, tries logic to preclude the hanging. This vivid look into the reality of crude frontier life and justice is outstanding historical fiction. Based on a true story, O'Dell winner Pearsall documents her painstaking research. As Reb tries to sustain a life, Pearsall brings a snapshot of history to life. (bibliography) (Historial fiction. 9-13) -- Kirkus Reviews, starred.