Her Royal Spyness (Hardcover)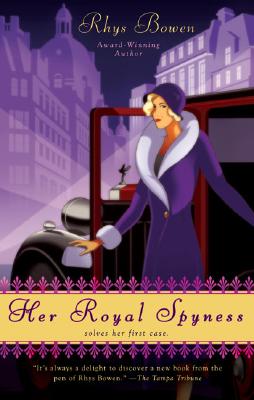 $23.95
Email or call for price
Description
---
The Agatha Award winner debuts a 1930s London mystery series, featuring a penniless twenty-something member of the extended royal family.

Her ridiculously long name is Lady Victoria Georgiana Charlotte Eugenie, daughter to the Duke of Atholt and Rannoch. And she is flat broke. As the thirty-fourth in line for the throne, she has been taught only a few things, among them, the perfect curtsey. But when her brother cuts off her allowance, she leaves Scotland, and her fiancZ Fish-Face, for London, where she has:

a) worked behind a cosmetics counter-and gotten sacked after five hours
b) started to fall for a quite unsuitable minor royal
c) made some money housekeeping (incognita, of course), and
d) been summoned by the Queen to spy on her playboy son.

Then an arrogant Frenchman, who wants her family's 800-year-old estate for himself, winds up dead in her bathtub. Now her most important job is to clear her very long family name.
About the Author
---
Rhys Bowen has been nominated for every major award in mystery writing, including the Edgar(R), and has won seven, including both Agatha and Anthony awards. She is also the author of the Molly Murphy Mysteries set in turn-of-the-century New York, and the Constable Evans Mysteries set in Wales. She was born in England and lives in Northern California.