The Science of Cold Case Files (Paperback)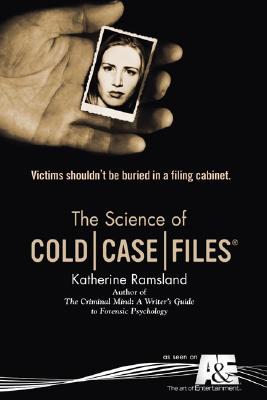 $19.00
Email or call for price
Description
---
The Science of Cold Case Files reveals the absorbing true stories behind the pioneering A&E television series, and the intrepid detectives whose investigations resulted in the resolution of the most baffling of crimes-sometimes decades after they were committed.

From handwriting analysis, facial reconstruction, fingerprints and K-9 detectives, state-of-the-art DNA technology, and old-fashioned perseverance and police work, here is a detailed look at the methods used in forensic detection. Featuring the most fascinating Cold Case Files on record, some of these cases have never been seen on television. Plus, this book offers an inside look at the intriguing clues found in cases that remain unsolved to this day.
About the Author
---
Katherine Ramsland began her career as a writer with Prism of the Night: A Biography of Anne Rice, and has since published 59 books, including the bestselling The Vampire Companion: The Official Guide to Anne Rice's The Vampire Chronicles. She holds graduate degrees in forensic psychology, clinical psychology, criminal justice, and philosophy. She teaches forensic psychology and criminal justice at DeSales University.