Get Out of Your Own Way at Work...And Help Others Do the Same: Conquer Self-Defeating Behavior on the Job (Paperback)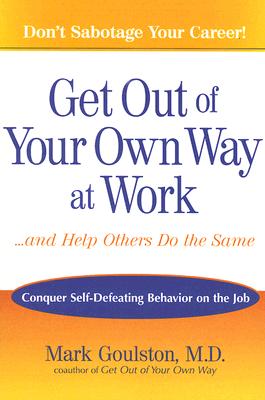 $14.95
Email or call for price
Description
---
The co-author of Get Out of Your Own Way goes on-the-job.

Whether it's a simple breach of etiquette or fear of learning new things, expecting too much from employees or failure to delegate, self-defeating behavior is the most common reason people put their jobs and reputations in jeopardy. In quick, to-the-point chapters, Goulston explains that if a professional does one or more of the following, they're getting in their own way-and limiting their success:

- Expecting thier boss to appreciate them
- Letting fear of failure paralyze them
- Procrastinating and wasting time
- Making excuses and getting defensive
- Failing to delegate
- Fearing performance reviews (either giving them or getting them)

Covering 40 of the most common self-defeating behaviors, this new book shows how to change behaviors-from self-defeating to career-enhancing.