Primitive Polynesian Economy (Paperback)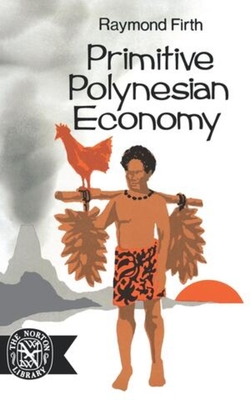 $26.95

Usually Ships in 1-5 Days
Description
---
Professor Firth discovers how far economic categories such as "labor," "capital," and "value" can be applied to such primitive conditions, shows the effect of the absence of an exact exchange medium, and provides much quantitative data about property and food resources. The book points the way to the need for further inquiry in an important sphere of native life. Since Tikopia is almost the only remaining island in Polynesia where the ancient ways of life continue practically unaffected by European influence, it is a unique record for those concerned with the history and sociology of the native peoples of the South Seas.
"
Primitive Polynesian Economy
is one of the first serious attempts to apply the concepts of modern economic theory to the institutions of a primitive community, studied by anthropological field methods. In the small Polynesian island of Tikopia, Raymond Firth was able in the course of a year to observe and analyze in remarkable detail the economic transactions of the thirteen hundred inhabitants of a primitive peasant economy of agriculturalists and fishermen. For the second edition, he has written a new chapter discussing the changes that have taken place since the book was first published.