Madeleine's Ghost: A Novel (Paperback)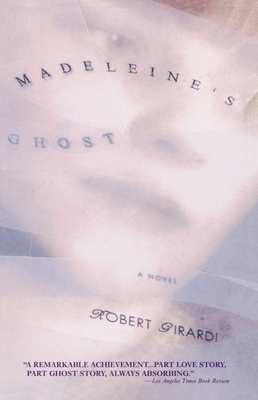 $19.00

Usually Ships in 1-5 Days
Description
---
Brooklyn needs a saint. Ned Conti needs a stipend. So the struggling young historian agrees to trace the mysterious past of a Brooklyn nun for evidence of miracles. Trapped in a neighborhood of cheap rents and failed promise, in a rent-controlled apartment suddenly, inexplicably seized by a beautiful and angry ghost, Ned's only refuge is the F train to Manhattan's East Village bars, where he and his friends drown their sorrows in drink....

But Ned is about to heed another call, the siren song of New Orleans, where the history of countless lost souls seems to rise from the steaming streets—and where, ten years before, he ended a brief, passionate affair with a woman whose memory has haunted him ever since. Here, in a city of spirits, Ned will embrace a dead saint and a living sinner...as a beautiful ghost offers him her desire. And his destiny....

Set amid the sleepless energy and seething passion of New York and New Orleans, Madeleine's Ghost is a spellbinding novel of lost love, history, and desire—a work of startling originality that is at once exquisitely written and compulsively readable.
About the Author
---
Robert Girardi was educated at Catholic schools in Europe and at the University of Virginia in Charlottesville.  He holds an MFA from the University of Iowa Writers' Workshop and was a recipient of the James Michener Fellowship in 1989.  He lives in Washington, D.C.  This is his first novel.
Praise For…
---
"A remarkable achievement...Immensely engaging...part love story, part ghost story, always absorbing."
--Los Angeles Times Book Review

"A fast, can't-put-it-down reading experience...a vibrant gumbo of ghosts and gypsies, lovers and others."
--New Orleans Times-Picayune

"Readers have waited too long for Robert Girardi's peculiar mesmerizing genius."
--Colin Harrison, author of Bodies Electric

*"... a first novel of astonishing accomplishment... Girardi drives his tale along with sensuous prose."
--Publishers Weekly, starred review