The Only Dance There Is: Talks at the Menninger Foundation, 1970, and Spring Grove Hospital, 1972 (Paperback)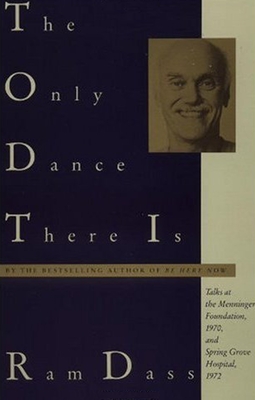 $15.00
Email or call for price
Description
---
This book is based on talks by Ram Dass at the Menninger Foundation in 1970 and at the Spring Grove Hospital in Maryland in 1972. The text grew out of the interaction between Ram Dass and the spiritual seekers in attendance at these talks.

The result of this unique exchange is a useful guide for understanding the nature of consciousness--useful both to other spiritual seekers and to formally trained psychologists. It is also a celebration of the Dance of Life--which, in the words of Ram Dass, is the "only dance there is."
About the Author
---
Ram Dass has served on the faculty at Stanford and Harvard Universities. In the 1960s, he traveled to India, where he met his guru. Since then, he has pursued a variety of spiritual practices, including guru kripa, devotional yoga, karma yoga, many forms of meditation, and Sufi and Jewish studies. Many of his books, including Be Here Now, are international bestsellers and classics of their kind.