The Shout: Selected Poems (Paperback)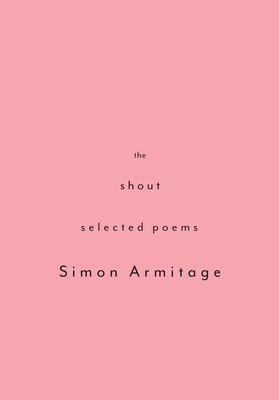 $18.00
Email or call for price
Description
---
Now in paperback, the powerful selected work of Simon Armitage, the most distinctive poetic voice of contemporary Britain.

Simon Armitage is arguably the leading British poet of the past twenty years. His knowledge of the English just as they are ("a gentleman farmer / living on reduced means, a cricketer's widow, / sowing a kitchen garden with sweet peas"), his colloquial Yorkshire wit and eye for situational ironies, his ability to steal up on us with the surreal while capturing the ordinary speech of everyday life: these qualities place him at the forefront of British poetry today. This slim volume is the perfect introduction to his work for newcomers, or the ideal selection for longtime readers to keep on the bedside table.
About the Author
---
SIMON ARMITAGE is professor of poetry at the University of Sheffield, U.K., and has written extensively for radio and television. His previous titles include Kid, Book of Matches, The Dead Sea Poems, CloudCuckooLand, Killing Time, The Universal Home Doctor, Homer's Odyssey, Tyrannosaurus Rex Versus the Corduroy Kid, and Seeing Stars. His many honors include the Forward Prize and the Sunday Times Young Writer of the Year award. His acclaimed translation of Sir Gawain and the Green Knight was published in 2007.