The Language of Cells: A Doctor and His Patients (Paperback)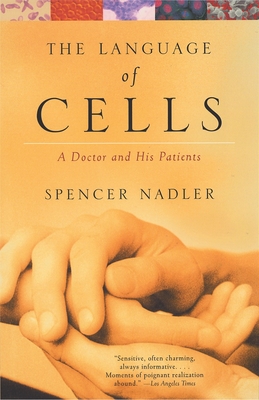 $16.00

Usually Ships in 1-5 Days
Description
---
As a surgical pathologist for more than twenty-five years, Spencer Nadler was not content with the distance between his lab and the patient. Meeting with those whose diseased cells he has diagnosed, he offers them a rare understanding.
Hanna Baylan is a woman as determined as he is to confront the cancer cells biopsied from her breast. Comille, a young boy with Sickle Cell anemia, has frequent racking pain, but doesn't let it interfere with his gusto for life. And 91-year old-conductor Mehli Mehta inspires comparison between the cellular rhythms that threaten his heart and those that govern his work.
In these intimate, lyrical portraits of people and their cells, Nadler brings a unique
clarity and compassion to medicine.
About the Author
---
Spencer Nadler, M.D., has practiced surgical pathology for more than twenty-five years in Southern California. His essays have appeared in Harper's, The Massachusetts Review, Cross Currents, The Missouri Review, The American Scholar, and Reader's Digest. The Language of Cells is his first book.
Praise For…
---
"Sensitive, often charming, always informative. . . . Moments of poignant realization abound." –The Los Angeles Times

"Dr. Nadler's book is rich with the revelation of self-discovery, with lessons learned through the microscope, with eloquent observations of how human life 'must transcend the lives of its cells.'" –The New York Times

"Nadler's essays glow with intelligence and sympathy." –San José Mercury News

"Nadler takes medical narrative to a whole different level, both in his wonderful prose and in his focus on the story playing out under the lens of the microscope." –Abraham Verghese