The Golden Ass: The Transformations of Lucius (FSG Classics) (Paperback)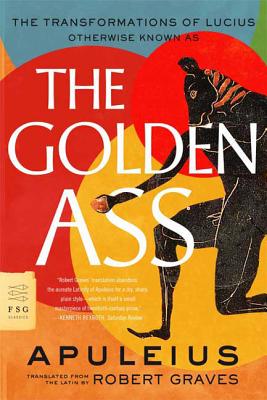 $18.00

Usually Ships in 1-5 Days
Description
---
The story of The Golden Ass is that of Lucius Apuleius, a young man of good birth who encountered many strange adventures while disporting himself along the roads to Thessaly. Not the least of these occurred when Apuleius offended a priestess of the White Goddess, who turned him into an ass. The tale of how Apuleius dealt with this misfortune and eventually resumed human form is conveyed by Robert Graves in modern English that is infused with a bawdy wit and sense of adventure that is "itself a small masterpiece of twentieth-century prose" (Kenneth Rexroth, Saturday Review).
About the Author
---
Lucius Apuleius Platonicus (c. 123/125-c. 180) is remembered most for his bawdy picaresque Latin novel, the Metamorphoses, otherwise known as The Golden Ass.

Robert Graves (1895-1985), born in London, was one of the most talented, colorful, and prolific men of letters in the twentieth century. He is best known for his historical novels, I, Claudius and Claudius the God. He spent much of his life on the island of Majorca.