The Best American Travel Writing 2021 (Paperback)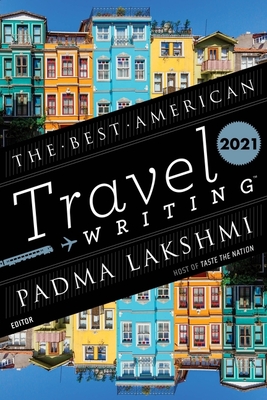 Description
---
"The beauty of good writing is that it transports the reader inside another person's experience in some other physical place and culture," writes Padma Lakshmi in her introduction, "and, at its best, evokes a palpable feeling of being in a specific moment in time and space." The essays in this year's Best American Travel Writing are an antidote to the isolation of the year 2020, giving us views into experiences unlike our own and taking us on journeys we could not take ourselves. From the lively music of West Africa, to the rich culinary traditions of Muslims in Northwest China, to the thrill of a hunt in Alaska, this collection is a treasure trove of diverse places and cultures, providing the comfort, excitement, and joy of feeling elsewhere.
 THE BEST AMERICAN TRAVEL WRITING 2021 INCLUDES KIESE MAKEBA LAYMON • LESLIE JAMISON • BILL BUFORD •  JON LEE ANDERSON • MEGHAN DAUM LIGAYA MISHAN • PAUL THEROUX and others
About the Author
---
JASON WILSON, series editor, is the author of Godforsaken Grapes, Boozehound, and The Cider Revival. He is the creator of the newsletter and podcast Everyday Drinking. Wilson has been the series editor of The Best American Travel Writing since its inception in 2000. His work can be found at jasonwilson.com.