My Laughable Life with Garfield: The Jon Arbuckle Chronicles (Paperback)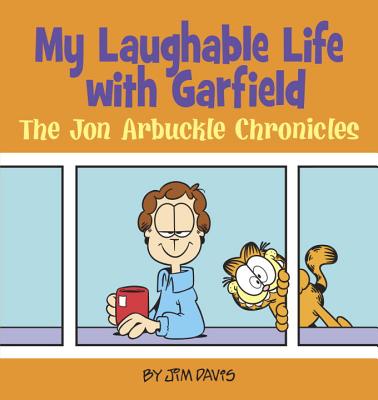 $14.00
Email or call for price
Description
---
Accordions rule, and so—finally—does Jon Arbuckle!
 
It's revenge of the nerds when Jon grabs Garfield's traditional lead role and takes center stage with a delightfully dorky new book of his own.
 
Through classic comics, blog entries, and a wealth of other wacky new material, experience Jon's dating disasters, phone call faux pas, wardrobe malfunctions, and mirthful mishaps—and cheer the geek with a heart of gold as he finally finds true love with Liz, the veterinarian. (Who'd have thunk it?)
 
So, rejoice, Jon fans, and enjoy the fun. The moment of goof has arrived!
About the Author
---
Jim Davis was born on July 28, 1945, in Marion, Indiana. He later attended Ball State University in Muncie, Indiana, where he distinguished himself by earning one of the lowest cumulative grade point averages in the history of the university. The Garfield strip was born on June 19, 1978, syndicated in forty-one U.S. newspapers. Today it's syndicated in more than 2,100 newspapers worldwide with more than 200 million readers, leading Guinness World Records to name Garfield The Most Widely Syndicated Comic Strip in the World. Davis has had many successes with Garfield, including four Emmy Awards for Outstanding Animated Program and induction into the Licensing Hall of Fame (1998), but his most prized awards are from his peers in the National Cartoonist Society: Best Humor Strip (1981 and 1985), the Elzie Segar Award (1990), and the coveted Reuben Award (1990) for overall excellence in cartooning.