Beneath the Wheel: A Novel (Paperback)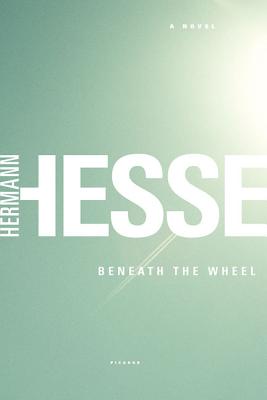 $18.00

Usually Ships in 1-5 Days
Description
---
In Hermann Hesse's Beneath the Wheel, Hans Giebernath lives among the dull and respectable townsfolk of a sleepy Black Forest village. When he is discovered to be an exceptionally gifted student, the entire community presses him onto a path of serious scholarship. Hans dutifully follows the regimen of study and endless examinations, his success rewarded only with more crushing assignments. When Hans befriends a rebellious young poet, he begins to imagine other possibilities outside the narrowly circumscribed world of the academy. Finally sent home after a nervous breakdown, Hans is revived by nature and romance, and vows never to return to the gray conformity of the academic system.
About the Author
---
Hermann Hesse (1877-1962) was a German poet and novelist. He received the Nobel Prize in Literature in 1962. He was the author of numerous works including Siddhartha, Steppenwolf, and Demian.

Michael Roloff contributed to Peter Camenzind from Picador.
Praise For…
---
"A remarkable mixture of affection, gentle humor, compassion, light irony, bitterness, and cold, angry indignation." —The Sacramento Bee

"Can be read for sheer pleasure. Hesse's peculiarly supple lyricism, his brittle irony, and his stunning descriptions of nature are marvelously carried over into the English." —The Saturday Review

"[A] Black Forest Catcher in the Rye, a work infused with that sense of homesickness that Kurt Vonnegut, Jr., quite rightly said was so prominent in Hesse's novels." —The National Observer