The Mothers and Daughters of the Bible Speak Workbook: Lessons on Faith from Nine Biblical Families (Paperback)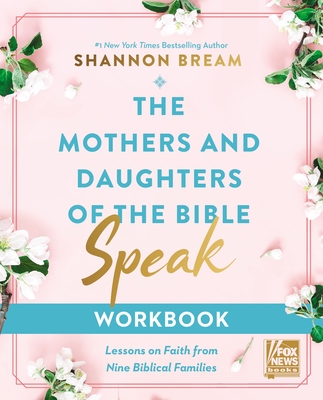 $18.99

Usually Ships in 1-5 Days
Description
---
EXPLORE THE INTIMATE CONNECTION BETWEEN FAITH AND FAMILY
God uses mothers and daughters in critical roles throughout the Old and New Testaments. They are often used to change the course of history, but more importantly, these female relationships and roles reveal a deeper depth of God's love for and faithfulness to each of us.
This workbook is based on the #1 New York Times bestseller, The Mothers and Daughters of the Bible Speak. In these nine lessons, you will consider the parallels between the relationships, experiences, and challenges of women in the Bible as mothers and daughters and your own. You'll reflect on how God focused on their faith and trust--and how He is doing the same with you.
Each lesson includes four components:
REFLECT invites you to read key moments of each woman's life in the Bible and connect with her story.
CONNECT asks you to consider how God in the Old Testament or Jesus in the New Testament responds to each woman and what this discloses about His character and how He responds to you.
REVEAL provides an opportunity to identify how God works through the woman's relationship, responses to God, and acts of faith, as well as your similar relationships, responses, and acts of faith.
PRAY asks you to prayerfully consider how the woman's story and how her relationship ties into the work God is doing in your life right now.
BONUS SECTIONS: MIRACLES where you'll be asked to consider the phenomenal eye witness accounts experienced by mothers and daughters and how those incredible events continue to impact your life today.
Lessons include:
Jochebed and Miriam
Ruth and Naomi
Elizabeth and Mary
Rebekah
Bathsheba
Mary, Mother of Jesus
Dinah
Esther
Michal