Sibley Backyard Birding Flashcards: 100 Common Birds of Eastern and Western North America (Sibley Birds) (Cards)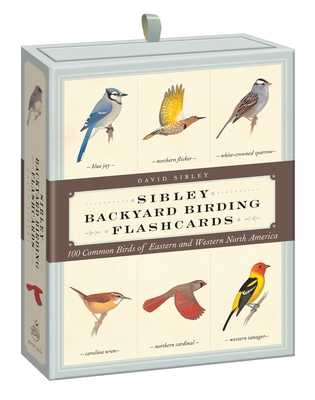 $14.99
Email or call for price
Description
---
From leading ornithologist David Sibley, this flashcard deck is designed for the beginner and backyard bird watcher.
     
The Sibley Field Guide to Birds is now transformed into 100 easy-to-reference cards housed in one handsome pull-drawer gift box. Divided into one stack of 50 common Western and Eastern North American birds, and one stack of 50 common birds found across North America, each card features precise illustrations and text concerning habitat, behavior, and voice description necessary for easy identification. Edited with the backyard birder in mind, each bird card is accompanied with a regional map as an additional guide to migratory patterns.
About the Author
---
DAVID SIBLEY is a leading ornithologist and author of the essential Sibley Birding Field Guides. He began his career illustrating personal field guides before publishing his successful series. The author lives in Concord, Massachusetts, with his wife and two children.