Ten Poems to Say Goodbye (Hardcover)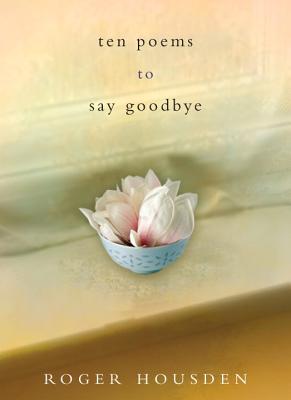 $16.00
Email or call for price
Description
---
In Ten Poems to Say Goodbye, the newest addition to the celebrated Ten Poems series, Roger Housden continues to highlight the magic of poetry, this time as it relates to personal loss. But while the selected poems in this volume may focus upon loss and grief, they also reflect solace, respite, and joy.
 
A goodbye is an opportunity for kindness, for forgiveness, for intimacy, and ultimately for love and a deepening acceptance of life as it is rather than what it was. Goodbyes can be poignant, sorrowful, sometimes a relief, and—now and then—even an occasion for joy.
 
They are always transitions that, when embraced, can be the door to a new life both for ourselves and for others. In this inspiring and consoling volume, Housden encourages readers to embrace poetry as a way of enabling us to better see and appreciate the beauty of the world around and within us.
About the Author
---
ROGER HOUSDEN is the author of "Ten Poems to Change Your Life"; "Ten Poems to Open Your Heart"; "Ten Poems to Set You Free"; "Ten Poems to Last a Lifetime"; "How Rembrandt Reveals Your Beautiful, Imperfect Self"; "Seven Sins for a Life Worth Living"; "Saved by Beauty"; and the novella "Chasing Rumi," and is also the editor of "Risking Everything: 110 Poems of Love and Revelation and Dancing with Joy." Housden was born in England and now lives in the United States.