The Boston Driver's Handbook: The Almost Post Big Dig Edition (Paperback)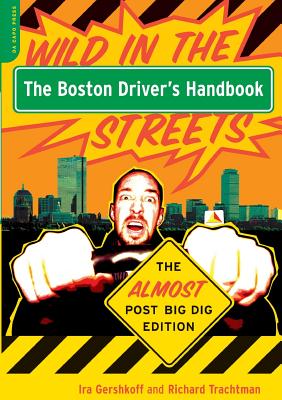 $19.99

Usually Ships in 1-5 Days
Description
---
A commuter's survival guide and a visitor's crash course on the sometimes hilarious, sometimes harrowing reality of Boston driving, The Boston Driver's Handbook: The Almost Post Big Dig Edition offers expert advice and witty encouragement for conquering the streets. This newly revised edition has tips on everything you need to know-from where to park, how to drive in the winter, how to execute the "sidesqueeze" in heavy traffic -and everything you don't necessarily need to know but will love to know anyway-from pedestrian point values (absent-minded MIT professor, 2 points; mayor, 10 points) to the best accident excuses of all time. With the latest information on the confusion caused by Boston's "Central Artery Relocation Project," The Boston Driver's Handbook is as practical as it is entertaining, making it a must-have for the tourist and the Boston native alike.
About the Author
---
A native of Haverhill, Massachusetts, Ira Gershkoff set a single season record in 1976 by collecting 1,272 unpaid parking tickets without a single moving violation.

Richard Trachtman developed the tips in his book The Boston Driver's Handbook while working as a Boston cabbie.