Joseph Brodsky: A Literary Life (Hardcover)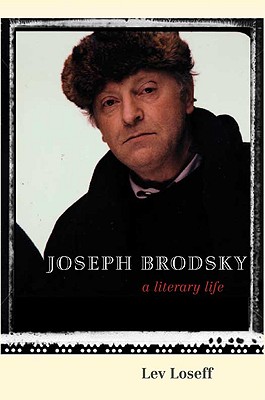 $35.00
Email or call for price
Description
---
The work of Joseph Brodsky (1940 1996), one of Russia's great modern poets, has been the subject of much study and debate. His life, too, is the stuff of legend, from his survival of the siege of Leningrad in early childhood to his expulsion from the Soviet Union and his achievements as a Nobel Prize winner and America's poet laureate.
In this penetrating biography, Brodsky's life and work are illuminated by his great friend, the late poet and literary scholar Lev Loseff. Drawing on a wide range of source materials, some previously unpublished, and extensive interviews with writers and critics, Loseff carefully reconstructs Brodsky's personal history while offering deft and sensitive commentary on the philosophical, religious, and mythological sources that influenced the poet's work. Published to great acclaim in Russia and now available in English for the first time, this is literary biography of the first order, and sets the groundwork for any books on Brodsky that might follow.
About the Author
---
Lev Loseff was professor of Russian and chair of the Russian language and literature department at Dartmouth College. He published eight collections of verse and fiction in Russian, as well as numerous works of criticism. Jane Ann Miller is a Russian-English interpreter and translator. Her previous translations include works by Joseph Brodsky, Yuz Aleshkovsky, Ludmilla Petrushevskaya, and Yegor Gaidar.
Praise For…
---
"A delightful literary biography. . . . This work is a pleasure, and it sheds light on unexpected details about the poet."—D. Hutchins, CHOICE
-D. Hutchins
-Jane Taubman

''Witty, urbane, engaging. . . . Lev Loseff, an important Russian poet in his own right, provides a wealth of new, important information. A magnificent contribution."—David M. Bethea, University of Wisconsin-Madison
-David M. Bethea

"The author of Joseph Brodsky: A Literary Life has accomplished the feat of discussing a poet's work persuasively in a language other than his own, and allowed us to glimpse the unique brilliance of the originals."—Carol Rumens, The Independent
-Carol Rumens