Paying with Plastic, second edition: The Digital Revolution in Buying and Borrowing (Paperback)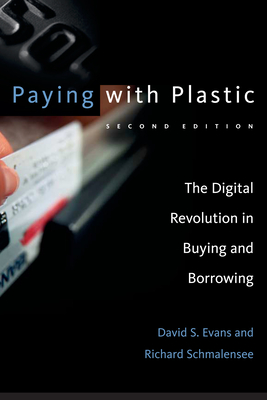 $34.95
Email or call for price
Description
---
The definitive account of the trillion-dollar payment card industry.
The payment card business has evolved from its inception in the 1950s as a way to handle payment for expense-account lunches (the Diners Club card) into today's complex, sprawling industry that drives trillions of dollars in transaction volume each year. Paying with Plastic is the definitive source on an industry that has revolutionized the way we borrow and spend. More than a history book, Paying with Plastic delivers an entertaining discussion of the impact of an industry that epitomizes the notion of two-sided markets: those in which two or more customer groups receive value only if all sides are actively engaged. New to this second edition, the two-sided market discussion provides useful insight into the implications of these market dynamics for cardholder rewards, merchant interchange fees, and card acceptance. The authors, both of whom have researched the industry for more than 25 years, also examine the implications of the recent antitrust cases on the industry as well as other business and technological changes—including the massive consolidation brought about by bank mergers, the rise of the debit card, and the emergence of e-commerce—that could alter the payment card industry dramatically in the years to come.
About the Author
---
David S. Evans is Managing Director of the Global Competition Policy Practice at LECG LLC and part of Market Platform Dynamics, a management consulting firm that focuses on strategic analysis and product design for platform-based firms.

Richard L. Schmalensee is John C. Head III Dean and Professor of Management and Economics at the MIT Sloan School of Management. He is co-editor of Management: Inventing and Delivering Its Future (MIT Press, 2003).
Praise For…
---
An excellent treatment of the payment card industry's evolving structure and conduct.—
Daniel Pope
,
Enterprise & Society
—
Well-written and clearly presented.
—
Tudor Marshall
,
The Business Economist
—