The Wisdom of Wolves (Paperback)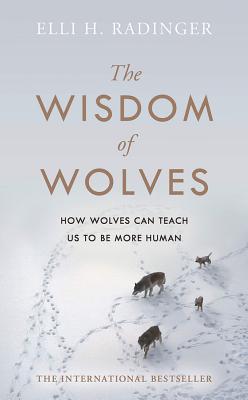 Description
---
In this unforgettable book, wolf expert and naturalist Elli Radinger draws on her 25 years of experience among the wolves of Yellowstone National Park to tell us remarkable stories of the wolves she has encountered.
Wolves aren't wolfish. They can die of broken hearts, show tenderness to their young and elderly, and their packs are led by couples, with the key decisions made by females. They play, they pretend and they predate. They are more complex than we ever knew and more like us than we ever imagined.
You'll meet Oh-Six, the she-wolf whose bold hunting technique astounded the most experienced biologists, Casanova who succeeded in luring his love away from her pack, and Druid alpha male 21, the magnanimous and compassionate leader.
Ultimately, Radinger shows how much we can learn from these beautiful and mysterious creatures, and how much there is to gain from emulating the wisdom of wolves.
About the Author
---
Elli H. Radinger gave up her profession as a lawyer to devote herself entirely to writing and to wolves, her passion. She is now Germany's best-known expert on wolves and shares her knowledge in books, seminars, and lectures. For 25 years she has spent a large part of every year observing wild wolves in the Yellowstone National Park in Wyoming.
Praise For…
---
Enchanting—Mail on Sunday

This book is the result of her two decades of close observation; part impassioned memoir, part natural history study, and part photo gallery. Her access to her subjects is extraordinary. —The Sunday Times

Elli's bestselling book suggests that in a high-tech age, when so many of us have become alienated from nature, wolves have much to teach us about the art of living well—Daily Mail

Elli leads us into the world of the wolves that inhabit Yellowstone National Park . . . we learn about the various family dynamics, squabbles and difficulties encountered. Through The Wisdom of Wolves, we get to feel that little bit closer to the pack and discover what we may have in common—BBC Wildlife

Perfection!—Staffordshire Living