You: A Natural History (Hardcover)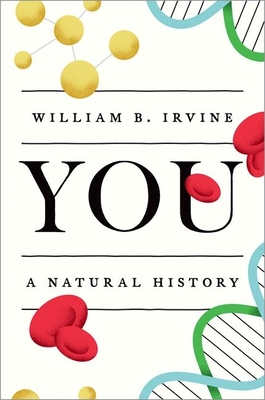 $27.95

Usually Ships in 1-5 Days
Description
---
What are you? Obviously, you are a person with human ancestors that can be plotted on a family tree, but you have other identities as well. According to evolutionary biologists, you are a member of the species Homo sapiens and as such have ancestral species that can be plotted on the tree of life. According to microbiologists, you are a collection of cells, each of which has a cellular ancestry that goes back billions of years. A geneticist, though, will think of you primarily as a gene-replication machine and might produce a tree that reveals the history of any given gene. And finally, a physicist will give a rather different answer to the identity question: you can best be understood as a collection of atoms, each of which has a very long history. Some have been around since the Big Bang, and others are the result of nuclear fusion that took place within a star. Not only that, but most of your atoms belonged to other living things before joining you. From your atoms' point of
view, then, you are just a way station on a multibillion-year-long journey. You: A Natural History offers a multidisciplinary investigation of your hyperextended family tree, going all the way back to the Big Bang. And while your family tree may contain surprises, your hyperextended history contains some truly amazing stories. As the result of learning more about who and what you are, and about how you came to be here, you will likely see the world around you with fresh eyes. You will also become aware of all the one-off events that had to take place for your existence to be possible: stars had to explode, the earth had to be hit 4.5 billion years ago by a planetesimal and 65 million years ago by an asteroid, microbes had to engulf microbes, the African savanna had to undergo climate change, and of course, any number of your direct ancestors had to meet and mate. It is difficult, on becoming aware of just how contingent your own existence is, not to feel very lucky to be part of our universe.

About the Author
---
William B. Irvine is Professor of Philosophy at Wright State University in Dayton, Ohio. He describes himself as a twenty-first century Stoic with an intense interest in science. Dr. Irvine is the author of the bestselling A Guide to the Good Life: the Ancient Art of Stoic Joy (2008) and numerous other books.