The Monkey In The Mirror: Essays on the Science of What Makes Us Human (Paperback)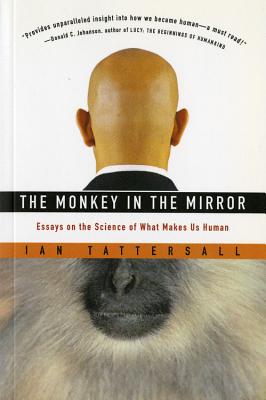 $14.95

Usually Ships in 1-5 Days
Description
---
Nothing fascinates us more than explorations of human origins,
and nobody tells the story better than Ian Tattersall.

What makes us so different? How did we get this way? How do we know? And what exactly are we? These questions are what make human evolution a subject of general fascination. Ian Tattersall, one of those rare scientists who is also a graceful writer, addresses them in this delightful book.

Writing in an informal essay style, Tattersall leads the reader around the world and into the far reaches of the past, showing what the science of human evolution is up against-from the sparsity of evidence to the pressures of religious fundamentalism. Looking with dispassion and humor at our origins, Tattersall offers a wholly new definition of what it is to be human.

Delightful stories, scientific wisdom, fresh insight-the perfect science book.


About the Author
---
IAN TATTERSALL is curator emeritus at the American Museum of Natural History, and the author of many books and articles. Becoming Human won the distinguished W.W. Howells Prize of the American Anthropological Association. An expert on both fossil humans and lemurs, Tattersall has done fieldwork in places as varied as Madagascar, Yemen, and Vietnam.
Praise For…
---
PRAISE FOR BECOMING HUMAN
There is no more literate anthropologist writing on human evolution today than Ian Tattersall. . . . Becoming Human is at once absorbing in its details, provocative in its thoughtful speculations and delightfully informal in style."
-San Francisco Chronicle
Although many popular anthropological accounts of the human species have been written, few are as engaging as that of Ian Tattersall."-Natural History
Ian Tattersall combines his unique knowledge of the human fossil record, Paleolithic archaeology, primate behavior, prehistoric art . . . to offer a convincing scenario of how we have come to hold dominion over the earth."
-Donald Johanson, Scientific American

—